In order to provide our clients with comprehensive medical translation services, our certified translators offer also pharmaceutical translation services. Pharmaceutical translations are among the most complex and specialised translations out there. They need to be performed by highly experienced translators, both to comply with the regulations on medical translations, and to ensure that the translation you receive is of impeccable quality.
High-quality pharmaceutical translation services
It is of utmost importance to remember that the flawless and error-free quality of pharmaceutical translations is crucial. Pharmaceutical products need to be translated without any errors, accurately and with the use of correct vocabulary. Because of that, pharmaceutical translation services can't be provided by just any random translator – you need certified and specialised translators for pharmaceutical translations. Some examples of pharmaceutical content translations we provide include: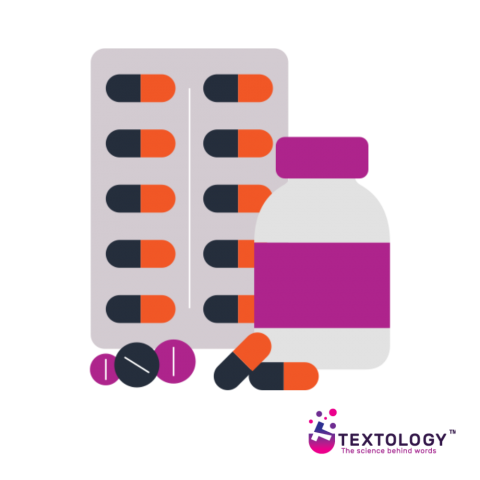 Pharmaceutical patient information leaflets (PIL)
Pharmaceutical summaries of product characteristics (SPC)
Pharmaceutical and medical patents
Pharmaceutical research documents
Pre-clinical reports
Clinical trial agreements & support services
Study protocols
Packaging and labelling
Marketing authorisation applications
Marketing materials
If you need any type of pharmaceutical materials translated, do not hesitate to contact us, even if you can't find them on the above list – we take on all types of pharmaceutical translations.
Certified pharmaceutical translators – why?
Pharmaceutical materials need to comply with a range of regulations. They also need to meet the requirements of The Food and Drug Administration (FDA), The European Medicines Agency (EMEA), Institutional Review Boards and Ethics Committees. That is why it is required that they are performed by translators with not only experience but also adequate competences for handling medical translations.
Vast experience in translation pharmaceutical materials
At TEXTOLOGY, we cooperate only with the most renowned and experienced pharmaceutical translator. This ensures that the translation of pharmaceutical materials you receive from us meets all the above requirements and is accurate and error-free. We follow the latest changes and updates to the pharmaceutical vocabulary and keep track of the regulations.
By ordering a pharmaceutical translation at TEXTOLOGY, you can be certain that the content you receive will meet all the corresponding regulations.
We encourage you to send documents via the contact form on the home page for a free and non-binding quote. Professional translators are at your services!
or leave a message about your project