Professional Polish translations of all types
Choose Polish translation professionals to ensure the best quality
At TEXTOLOGY, we attach great importance to both the precision and adequacy of the translations we offer. For this reason, we only work with Certified Specialists in the field of Polish translations. If you care about the highest quality translation services for the Polish language, you are in the right place. Our professional linguists and expert Polish translators have all the necessary competencies to translate even the most linguistically advanced texts, including medical, technical and legal documents. Regardless of whether you want to translate marketing texts to gain another market and increase your sales, or you need documents for other purposes, we guarantee you the acceptance of the translated texts where they will be used.
Certified polish translator at your services
To meet the demand for specialised and certified translations from Polish and into Polish, we are constantly expanding our offer with new types of translations. We currently offer a diverse range of medical & pharma Polish translations, including clinical trial protocols, study progress reports, standard operating procedures, patient diaries, internal medical correspondence, medical questionnaires, informed consent forms birth & death certificates, marriage certificates and more. In addition, the scope of technical Polish translations includes, among others, safety data sheets, operation and maintenance manuals, translation of technical user guides, CAD drawings, engineering specification translations. Finally, there are business & legal translations, which include the translations of patents, end-user agreements, non-disclosure agreements, policies, communication, confidentiality agreements, claims and witness statements.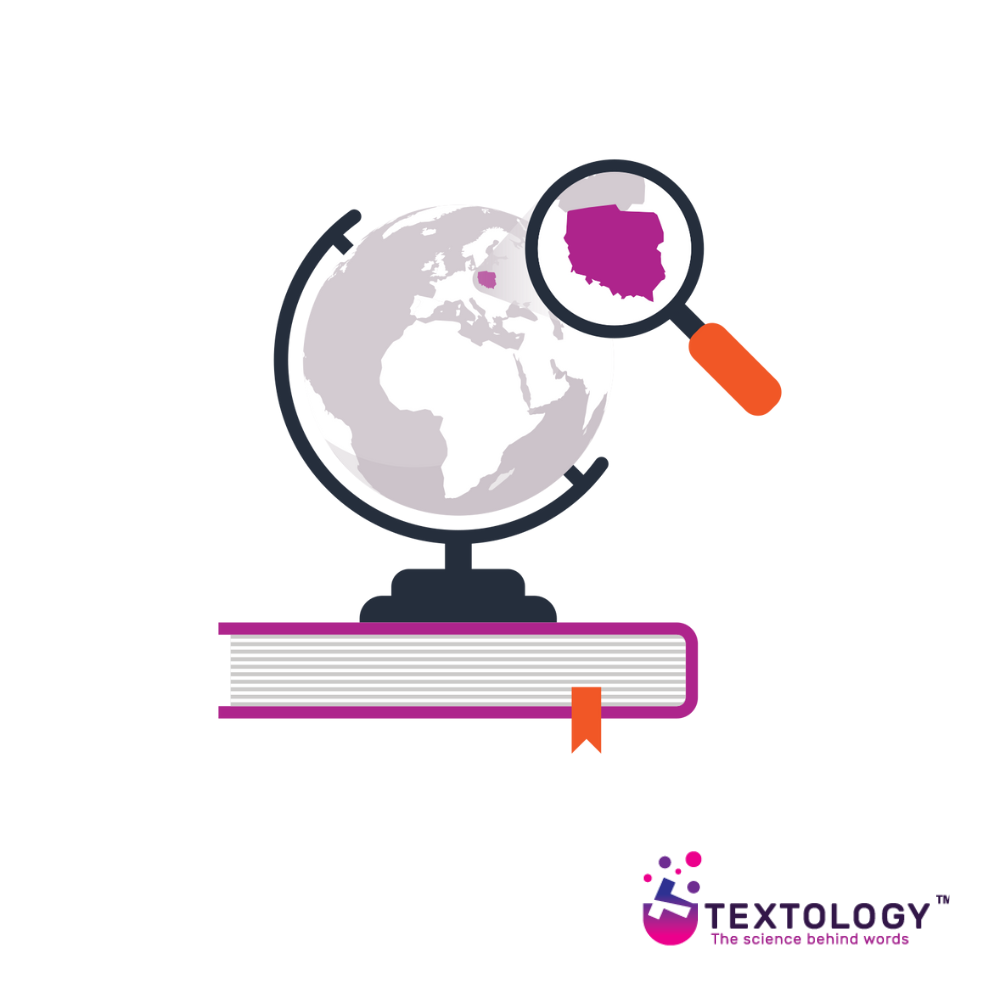 We provide professional English to Polish and Polish to English translations of the highest quality
In order to be able to offer our clients not only competitive prices but also a quality that they will not get anywhere else, we only work with certified Polish translators. Furthermore, our experienced Polish linguists utilise the latest professional translation software and terminology resources. The texts we translate meet the most stringent requirements and standards in force in the countries in which they are to be used. This applies to both standard and marketing translations into Polish that we offer, as well as the most advanced, technical and specialized texts. We are well aware of the dangers of imprecise or non-compliant texts. Both in business and medicine, law or taxes, the success of the entire project often depends on the accuracy and correctness of a document. When a few sentences can make the difference between settling the matter immediately or waiting months, trust certified specialists in Polish translations.
We also provide other language combination.
A comprehensive approach to Polish translation services
At TEXTOLOGY, we believe that the mere document translation from Polish into English or from English into Polish is not enough. Not only do we offer our clients Polish language services, but also comprehensive translation support – including expert advice throughout the entire translation process if requested by the client. It is important to us that you feel comfortable and you can be sure that your documents are in good and safe hands.
It is worth remembering that the quality translations should not only be precise and linguistically correct but also must be adapted to the language used in the destination country. To ensure this, we also offer a text localization service for our clients. This is especially important in the case of marketing and sales texts that are designed to create and positively support the image of your company among its potential customers. To achieve this, we work with translators who are native speakers of the languages ​​they deal with, thanks to which they can guarantee the adequacy of the language and include references to local pop culture in the texts or use a wordplay.
Our company has the ISO 9001 International Process accreditation certificate, which additionally proves that we offer Polish document translations at the highest available level.
Our translation services in Polish
Polish Specialist Translations
What is the translation process at the our translation agency?
All Polish translation services goes through three stages: translation by native Polish speakers, editing and proofreading to finally fall into your hands.
How is the price of the Polish translation service calculated?
Certified Polish document translation services at TEXTOLOGY are calculated based on the total number of words of the source file and the level of difficulty of the original document.
How should I submit the original content for translation services?
We accept documents in Word or pdf format. You can send your translation project to us either directly via email or through our estimation page
How long will it take to complete the requested Certified Polish translation service?
We will do our best to fulfil your expectations regarding the fastest possible turnaround time. However, please note that all language projects are different from one another in terms of the project size, the degree of difficulty of the source content as well as its readability.